5G Transport Network Applications using Versatile DCSGs
2022/10/05
by Andrew Lui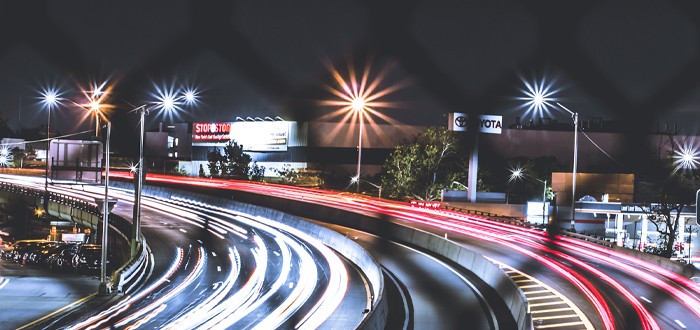 The 5G transport network is an integral part of every 5G network that connects the service provider's core services to their customers. With customers having more access to the internet than ever before, service providers are left juggling the with various requirements to provide better services, deal with higher bandwidth use, and prepare their network for future applications as well.

Skip ahead to a particular application or to our DCSGs solutions:
1. Broadband Network Gateway Application
2. Optical Transport Application
3. Private 5G Application
4. Microwave Backhaul Application
5. 5G Fronthaul Application
6. UfiSpace DCSG Product Selections
7. UfiSpace DCSG Solution Ecosystem

The DCSG (Disaggregated Cell Site Gateway) was originally developed to give service providers more choice and selection for implementing a flexible 5G mobile backhaul. It is an open network cell site router that has decoupled its software features from its hardware components, with the capability to integrate different software vendor features using standardized APIs.

Related article: Everything you need to know about DCSG, its history, development, and more

DCSGs can accommodate the requirements for 5G timing, latency and bandwidth as well as supporting last generation's 4G, 3G and 2G. Allowing service providers to have a 5G ready backhaul and allowing for them to transition their traffic to 5G at their own pace.

Since our first deployment in 2019, we have found many new applications for our DCSGs, which have expanded beyond its original mobile backhaul use case. As we strengthen our relations with our current software partners and integrate new ones, we are able to fully leverage the open and disaggregated architecture to build new functions into our DCSGs and enable our partners to develop features for fixed broadband network, optical transport network, private 5G, microwave backhaul, and even 5G fronthaul.

UfiSpace's S9500 series has the ideal features and capacities for being used as a disaggregated cell site gateway, but our functions have taken the DCSG well beyond the cell site. Let's take a closer look at what other 5G transport network applications can be enabled with our versatile DCSGs.

Broadband Network Gateway Application
The fixed broadband is the critical infrastructure of every network backbone. Its importance has only been amplified during the global pandemic lockdowns. With the pressures of providing streamlined, multi-format services, a different broadband network gateway (BNG) architecture is needed to enhance service provider capabilities to swiftly adapt their network to new innovative services and deploy it in an efficient manner.

Related article: Ideal Solution for Fixed-Mobile Convergence using Open BNG

Broadband network gateways have also been going through a disaggregation journey, first with Broadband Forum's disaggregated BNG technical report, followed by Telecom Infra Project's launch of their OpenBNG sub-project group. Both exploring and defining ways to build more resilient BNG architectures.

UfiSpace's DCSGs are not only capable, but has been utilized by Germany's tier-one service providers as their distributed broadband network gateways architecture. By leveraging the open networking capabilities of UfiSpace's DCSG, the service provider was able to find a software vendor that can utilize a spine-and-leaf architecture to build a flexible and agile open BNG.

Related article: Open BNG Solution for Distributed Architectures

Explore our DCSG models or contact our sales team for more information or samples of our DCSG

Optical Transport Application
The disaggregation of optical transport systems combined with the evolution of optical transceiver technology is opening new opportunities for service providers to implement simpler, smarter and more efficient optical transport network architectures. UfiSpace has partnered with major players within the industry to provide well-rounded, cohesive optical transport solutions using pluggable transceivers.

As services providers continue to expand the reach of their FTTX network, a simpler PON infrastructure can speed up deployment times and reduce costs. Passive optical networks can be simplified using pluggable OLTs from Tibit Communications with UfiSpace S9500 with 10G SFP+ ports instead of large OLT chassis.

Related article: Simpler Passive Optical Networks with Tibit Pluggable OLTs

Optical connectivity is traditionally point-to-point, where the same data rate transceivers are used at both ends of the connection. This often leads to excessive quantities of transceivers needed to build out a large scale network with limitations on allocating network resources to where the network needs it most. Utilize coherent pluggable XR optics with UfiSpace's DCSGs with 400G ports to build point-to-multi-point access and aggregation network architectures. As part of the Open XR Forum, UfiSpace is collaborating with an ecosystem of technology providers to enable smarter optical networks.

Related article: Smarter Optical Network Aggregation with XR Optics

The separation of the transponder from the Optical Line System opens up more vendor choices for service providers when building their DWDM network. UfiSpace takes the disaggregated DWDM system a step further by offering a solution that can replace the transponder with OpenXR+ transceivers, which saves space, power and maintenance costs.

Related article: Efficient Optical Transport Networks with OpenZR+

UfiSpace's DCSGs with 400G QSFP-DD ports support OpenZR+ transceivers. Service providers can now use UfiSpace's DCSGs to enable DWDM technology throughout their access and aggregation network.

Explore our DCSG models or contact our sales team for more information or samples of our DCSG

Private 5G Application
Private 5G is on track to overtake Private LTE networks as the preferred technology for private enterprise networks. Private 5G network benefits over its predecessor includes ultra-high speed, Ultra Reliable Low Latency, and massive device connectivity capabilities. However, not every private network will be the same. Different customers, industries and applications will have different requirements for capacity, port configuration, security, and even timing.

Related article: Benefits, Architectures and Requirements of Private 5G

UfiSpace's DCSG have been proven in several private 5G use cases already and is positioned as a flexible and carrier grade L3 switch within a private 5G network. With the industry's largest selection of DCSGs, UfiSpace enables service providers and enterprises to build more efficient and better utilized private 5G networks.

Explore our DCSG models or contact our sales team for more information or samples of our DCSG

Microwave Backhaul
Not every scenario is suitable for wired backhaul. In many rural areas, burying long stretches of fiber does not make financial sense and at times, just isn't possible. Microwave backhaul is one of the more suitable options. UfiSpace has developed radio-aware DCSG platforms capable of aggregating and backhauling signals from outdoor microwave radio units forming a disaggregated microwave backhaul solution.

By disaggregating the microwave backhaul, service providers can enjoy more choices for choosing the most suitable equipment for their environment. UfiSpace's DCSGs come in many varieties of port configurations, port speeds, switching capacities and additional feature support like Class C timing accuracy, FlexE, OpenZR+ and even fan-less options.

Explore our DCSG models or contact our sales team for more information or samples of our DCSG

5G Fronthaul Application
5G not only allows service providers to create new opportunities for innovating their services, it also gives service providers the opportunity to improve their network architecture as well. 5G introduces several option splits to the 5G radio leading to network architectures including a fronthaul transport network. The 5G fronthaul transport network is the part of the network between the 5G baseband unit and its radio unit, so timing support will be key.

Related article: The evolution from D-RAN to C-RAN, paving the way for Open RAN

UfiSpace's DCSGs support a variety of timing synchronization profiles for IEEE1588v2, SyncE and Time Sensitive Networking with Class C accuracy to enable 5G service requirements.

Explore our DCSG models or contact our sales team for more information or samples of our DCSG

UfiSpace DCSG Model Selections
UfiSpace's S9500 series is designed to provide service providers with a wide variety of options for implementing disaggregated cell site gateways. Click on our selection below to get more details about our DCSG models.
Flagship Models:
Lightweight Models:
Fanless Models:
Multi-Service Models:
UfiSpace DCSG Solution Ecosystem
As a leading enabler of open networking solutions, UfiSpace collaborates with many industry leading software solution providers build an ecosystem where service providers can get the widest selection of networking features with our platforms. All of our partners have worked diligently with UfiSpace to integrate our products together to bring a cohesive solution to our customers.

Check out our software partners for DCSG applications:
• ADVA
• Arrcus
• Capgemini Engineering
• Exaware
• IP Infusion
• RtBrick

Learn more about our ecosystem partners or contact our sales team for more information about our suite of collaborative solutions.