Simpler Passive Optical Networks with Tibit Pluggable OLTs
2022/09/06
by Andrew Lui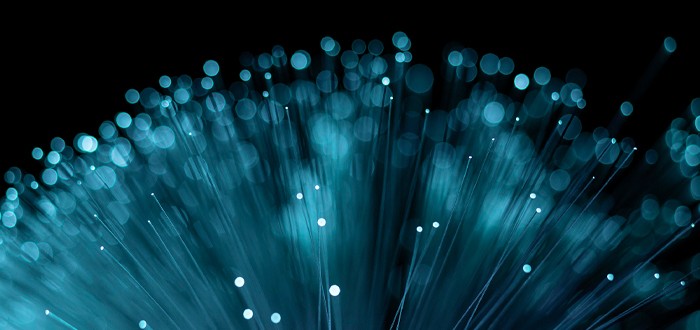 The PON has been brought into the spotlight lately as major countries are putting more emphasis on the broadband network to close the digital divide. This also means more pressure has been put onto service providers to expand their fixed broadband access coverage. UfiSpace, Tibit Communications and IP Infusion are coming together to provide service providers with a solution to simplify their broadband access network.

Traditional passive optical networks will consist of several components including ONTs or ONUs located at the customer premises and the PON OLT chassis, switches and routers located at a central office nearby. With several CPEs being aggregated at the central office, it typically requires a significant amount of space, power and cooling to maintain the PON OLT system. Our solution shifts OLT system functions into the Tibit OLT MicroPlugTM, thus replacing the monolithic OLT chassis. By reducing the footprint of their OLT systems, service providers can potentially simplify their broadband access points while reducing space, power, cooling usage.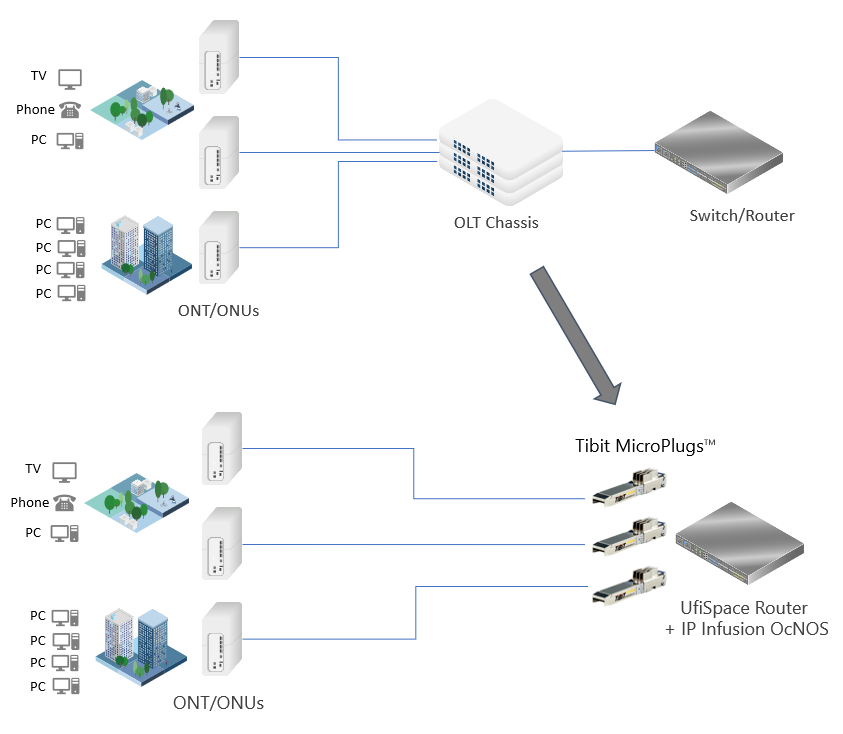 Solution Architecture, Source: Tibit Communications
UfiSpace's S9500 access routers are white boxes capable of integrating open network operating systems like IP Infusion's OcNOS, and have been used by tier one service providers as an integral part of their mobile transport network. The open and disaggregated nature of our S9500 routers allows for different applications to be developed, utilizing the multitude of port configurations, switching capacities, timing features and more.

UfiSpace, Tibit Communications and IP Infusion have come together to develop an integrated solution for service providers to implement a plug-and-play PON deployment. The Tibit MicroPlugsTM are designed to be interoperable with third party ONUs to allow for pairing with a wide range of CPEs and comes in both XGS-PON and EPON modes. Managed by IP Infusion's OcNOS, UfiSpace's S9500 are also NEBS level 3 compliant, allowing service providers to deploy their OLTs into outside cabinets closer to the customer.

Click on the products below for more details:

For more information or for samples of our platforms supporting Tibit Microplug transceivers, please contact our sales team.