Efficient Optical Transport Networks with OpenZR+
2022/09/06
by Andrew Lui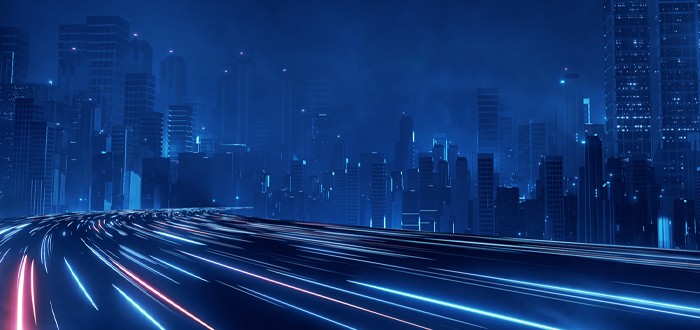 The DWDM is an essential technology used in optical networks to transport data over long distances. It is an integral part of most mid to long haul networks such as metro aggregation and data center interconnects. Coherent technology leverages advance DSP to overcome the speed and distance limitation of DWDM and push the boundary to next level. OpenZR+ combines two industry standards for high speed transport interoperability to enable 100G to 400G multi-rate traffic using coherent technology in QSFP-DD form factor transceivers.

UfiSpace offers OpenZR+ compliant white box platforms that combines the benefits of open networking with that of a more efficient DWDM system. By utilizing OpenZR+ transceivers in our open routers such as our high density 400G core router, S9710-76D, service providers can deploy a DWDM core network without additional transponder equipment. In collaboration with DriveNets Network Cloud, as part of a distributed disaggregated chassis design, service providers can build flexible and highly scalable DWDM networks with features such as Zero-Touch Provisioning (ZTP) and automated life-cycle management.

UfiSpace offers a wide range of platforms that support OpenZR+ with adequate power and cooling designed for optimum performance. UfiSpace's S9700 series have high and low density 400G compatible platforms and are integrated with DriveNets DNOS for creating highly efficient, cloud-like architectures scaling from 4Tbps up to 691Tbps. Our S9500 offers a compact 1RU router with additional value added support features for Time Sensitive Networking (TSN) and FlexE. Finally, our S9600 brings multi-service aggregation with additional TCAM, timing options, and support for both 100G and 400G OpenZR+ applications.

Click on the products below for more details:

For more information or for samples of our platforms supporting OpenZR+ transceivers, please contact our sales team.