Leading the Industry with Customer Centric Values
At UfiSpace, we take pride in ourselves to be the industry's leader for innovation and leading the way for the next generation of 5G open network solutions. Yet, not forgetting our humble beginnings, we also strive to bolster our ecosystem of partners in order to provide the best and most impactful solutions for our customers. Our customer centric values enabled UfiSpace to be the pioneer for disaggregating and open networking solutions with industry firsts for cell site gateways, the core network and edge network. Our focus has been high-end networking solutions to ensure our commitment to our customers for fast time-to-market and state-of-the-art disaggregated open networking platforms.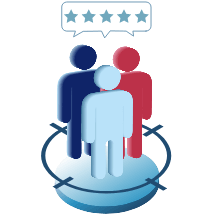 Customer Service Oriented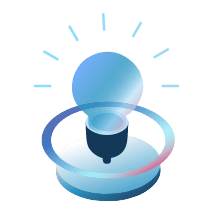 Strong R&D Capabilities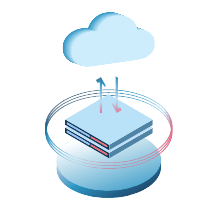 Open Networking Solutions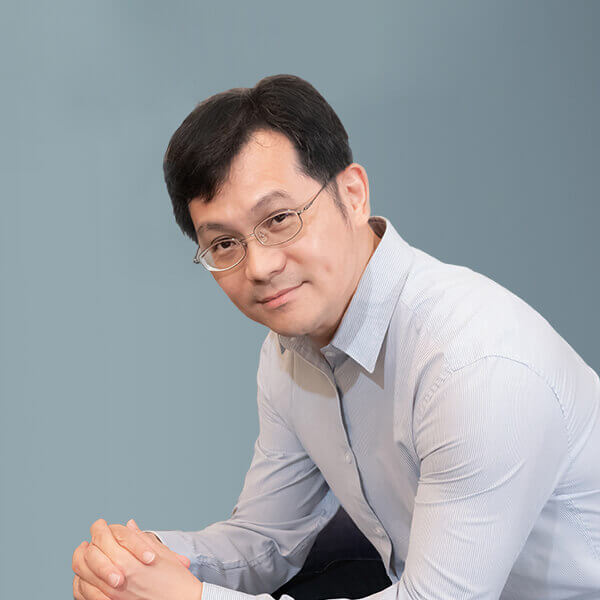 Firstly, I would like to thank all of our partners and customers for their support, who have made our new product launches such a success. I'd also like to express my gratitude for everyone at UfiSpace. Through their dedication and passion, we were able to break through the complexities and challenges of disaggregating the core and edge routers to launch the world's first carrier-grade disaggregated white box and network cloud solution to be deployed within a major Telecom's network.
Looking back, 2019 was an exciting year at UfiSpace. Our disaggregated Cell Site Gateway (DCSG) have been very well received by the industry and we've been included in many 5G cell site networking projects. We've also successfully launched and deployed our newest solution for the Telecom core and edge networks, our Distributed Disaggregated Chassis Routing System, also known as, DDC.
2020 is the year for UfiSpace to build solid business networks for seizing the white box growth wave and staying ahead of competition. Already we've welcomed many new partnerships to our UfiSpace family and we will continue to expand our capabilities especially in providing exceptional customer services, broadening our market reach, and increasing investments in research and development. With our passion and teamwork, UfiSpace will strive to drive innovation and be a leading enabler of open network solutions for our industry.
When it comes to innovation and leadership, UfiSpace has already spearheaded both industry and world firsts with our DCSG and DDC solutions. As a leader in the white box market, we will continue to contribute our research, technology and innovations to the industry. It is by stimulating the growth and technological development for our industry, that we can realize meaningful benefits and long-term values for our customers.
5G Networking Technology & Engineering Experts
UfiSpace is an innovative 5G networking solution provider with an abundance of passion and energy to enhance the core values of our company. Engineering R&D accounts for 66% of our total headcount with majority of engineers having over 10 years of related working experience. All of our products go through rigorous third-party testing to ensure our system performance meets industry quality standards. Before third party testing, UfiSpace has the capability to validate hardware design, electrical design, mechanical design and system design.

Our software team designs and validates everything from hardware BIOS and platform drivers to application level APIs for NOS integration. This ensures that our products will be compatible with all major open networking operating systems. Additionally, our software team have prepared BSP to make third party NOS integration more efficient and speed up time to market deployments.
Average Industry
Experience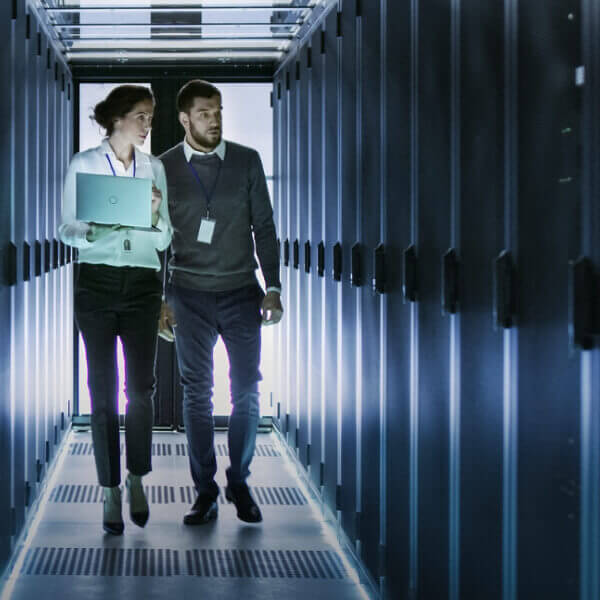 Our Focus has been high-end networking solutions to ensure our commitment to our customers for fast Time-to-Market and State-of-the-Art disaggregated open networking platforms.
Spearheading an Ecosystem for Industry Development
In today's fast-pace networking environment, telecommunication and cloud service providers are looking for versatile, flexible, and scalable solutions that make it easy for them to deploy innovative technology that can power their services. That is why UfiSpace is leading our ecosystem of partners to bring the newest technologies to our industry and boost the development of 5G services. We have done so already with our S9500-30XS, said to be the telecom industry's first live deployment of disaggregated white box cell site gateway routers and our S9700 Series, which was the world's first live deployment of a Distributed Disaggregated Chassis (DDC) Routing System. We continue to bring value to our customers by enabling them to be at the forefront of technological innovation and launch next generation services for their market.
Furthermore, to embody our dedication to accelerated growth and industry transformation, UfiSpace plays a leading role engaging with open networking groups such as Open Compute Project (OCP) and Telecom Infra Project (TIP). We not only contribute our product designs to the ecosystem, we also support our customers in the live deployment of our innovative solutions.