400G Data Center Network Evolution
The demand on bandwidth drives hyperscalers to higher speeds and more efficient architectures. Market research shows that 400G ports will dominate the data center in the next 5 years with 800G to soon follow. UfiSpace leads the development of open network data center solutions, offering a complete white box switch portfolio to support the migration of cloud infrastructures to 400G and beyond.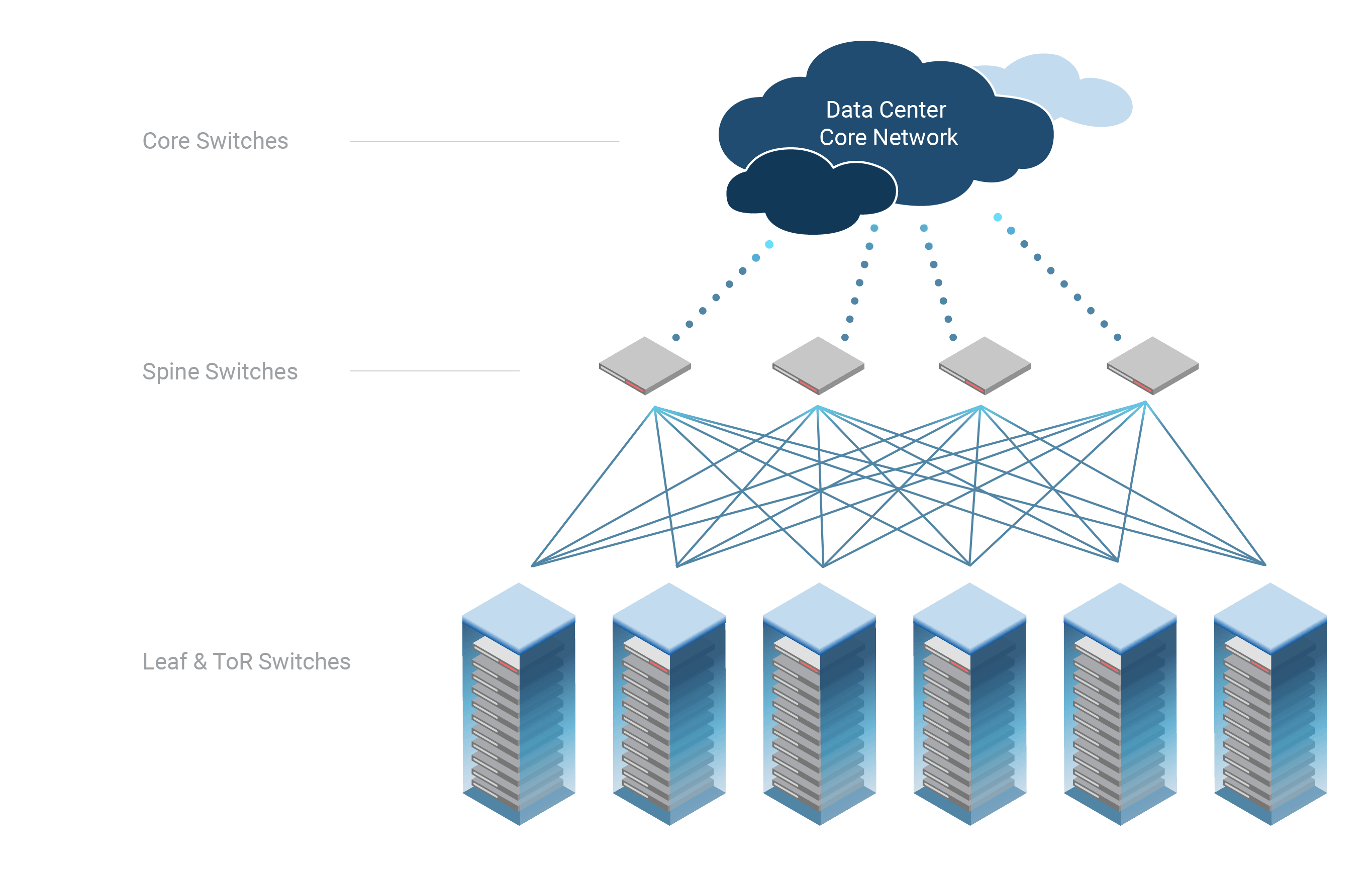 Addressing the Challenges of Data Centers
The challenges for hyperscale data centers are always revolving around performance, space, power efficiency and management. UfiSpace's switches are designed to address those challenges. To maximize performance and minimize power consumption, we use leading edge switching ASICs delivering rich features, user programmable forwarding capability, high port density and ultra-high speed switching all within a compact 1RU switch. Built with flexible in-band telemetry and large scale forwarding database, our open data center switches are ideal for spine and leaf deployments to offer a highly flexible and upgradable network architecture to meet the ever-growing traffic demand and distribute the compute load, which enables versatile applications ranging from gaming and video streaming to big data processing for artificial intelligence or the Internet of Things.
Enhanced Supporting Features of S9300 Series
UfiSpace's S9300 Series offers a balance for features, performance and programmability. Equipped with Broadcom's Trident 4 silicon with a high performance 8-core Intel CPU, our switches offer dense 400G and 200G service interfaces with up to 12.7Tbps switching capacity. To support a fast-paced environment and adapt to the rapid evolution of data center applications. Our switches enable features such as in-band telemetry, dynamic load balancing, and large scale forwarding databases with flexible allocations to enable new packet processing use cases and optimize our switches for new services.