Adaptive DCI for Versatile Data Center Networks
Enterprises and service providers alike are migrating to the cloud and building up various scales of data centers to implement new virtualized services such as edge computing and AI/ML. Interconnect traffic is expected to have double digit growth, reaching 20K Tbps within the next five years. UfiSpace, together with our ecosystem of partners, are enabling a simpler and more cost effective way to build flexible data center interconnects (DCIs) that will be crucial for connecting those data centers and ensuring optimal performance.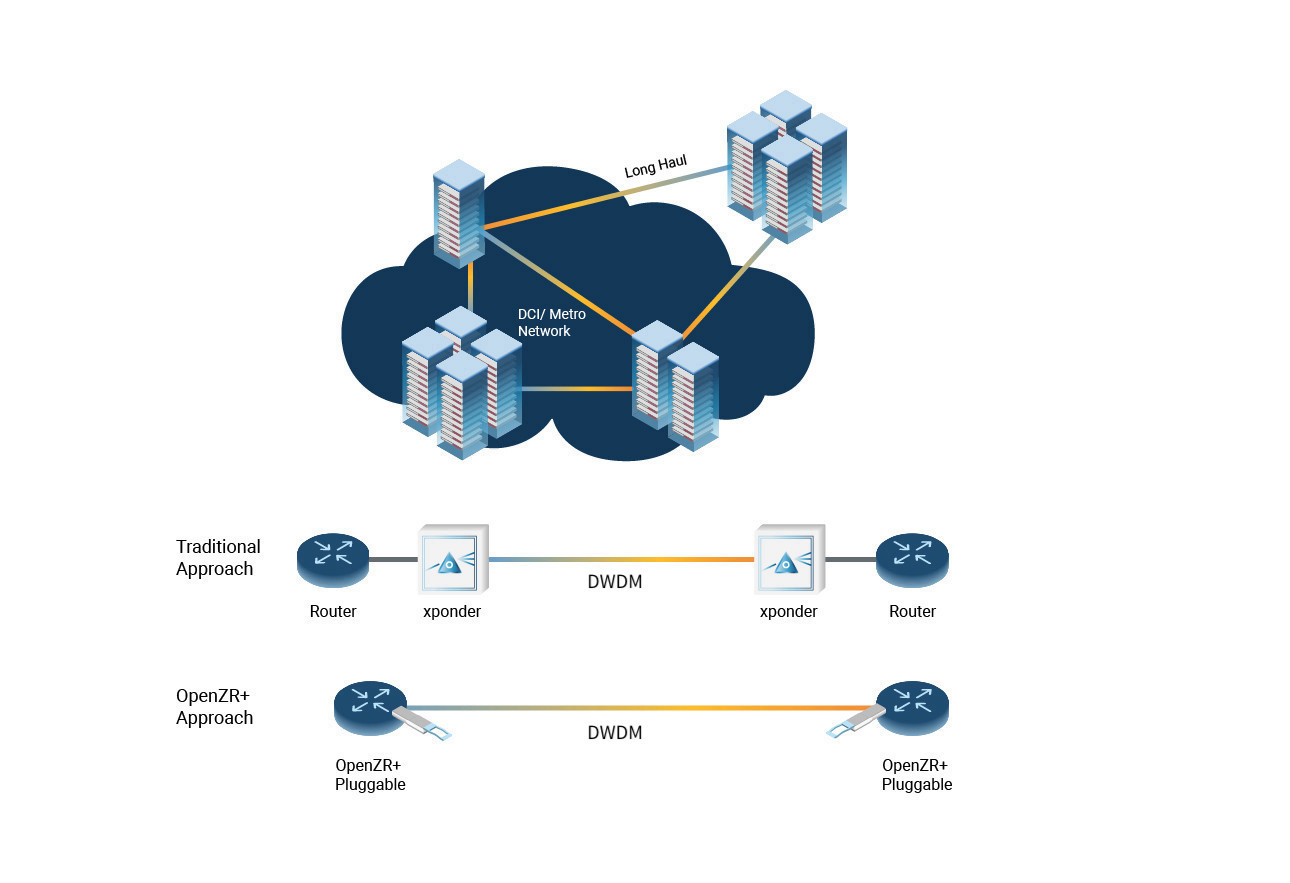 Simplify the Data Center Interconnect
The data center interconnect is a crucial part of the network with DWDM networks becoming the backbone for the DCI optical transport. Traditional DWDM networks bundled transponder and line systems functions together making it difficult to adopt to new routing speeds. Open line systems have separated the transponder function from the line system and opens up new opportunities for simpler and more efficient data center interconnects to be used. To simplify the DWDM network and to reduce management costs, UfiSpace provides OpenZR+ enabled open routers that can replace transponders with pluggable transceivers. By removing the transponder equipment it cuts down on costs associated with power, space and management.
400G OpenZR+ Enabled Switches
UfiSpace's 400G portfolio covers a full range of port densities and configurations allowing service providers to meet any bandwidth requirement for their data center interconnects. All of our open 400G switches support OpenZR+ and come with optimized thermal and power designs to accommodate OpenZR+ transceivers. We are collaborating with top tier transceiver vendors to ensure the interoperability and functionality between routers and transceivers.