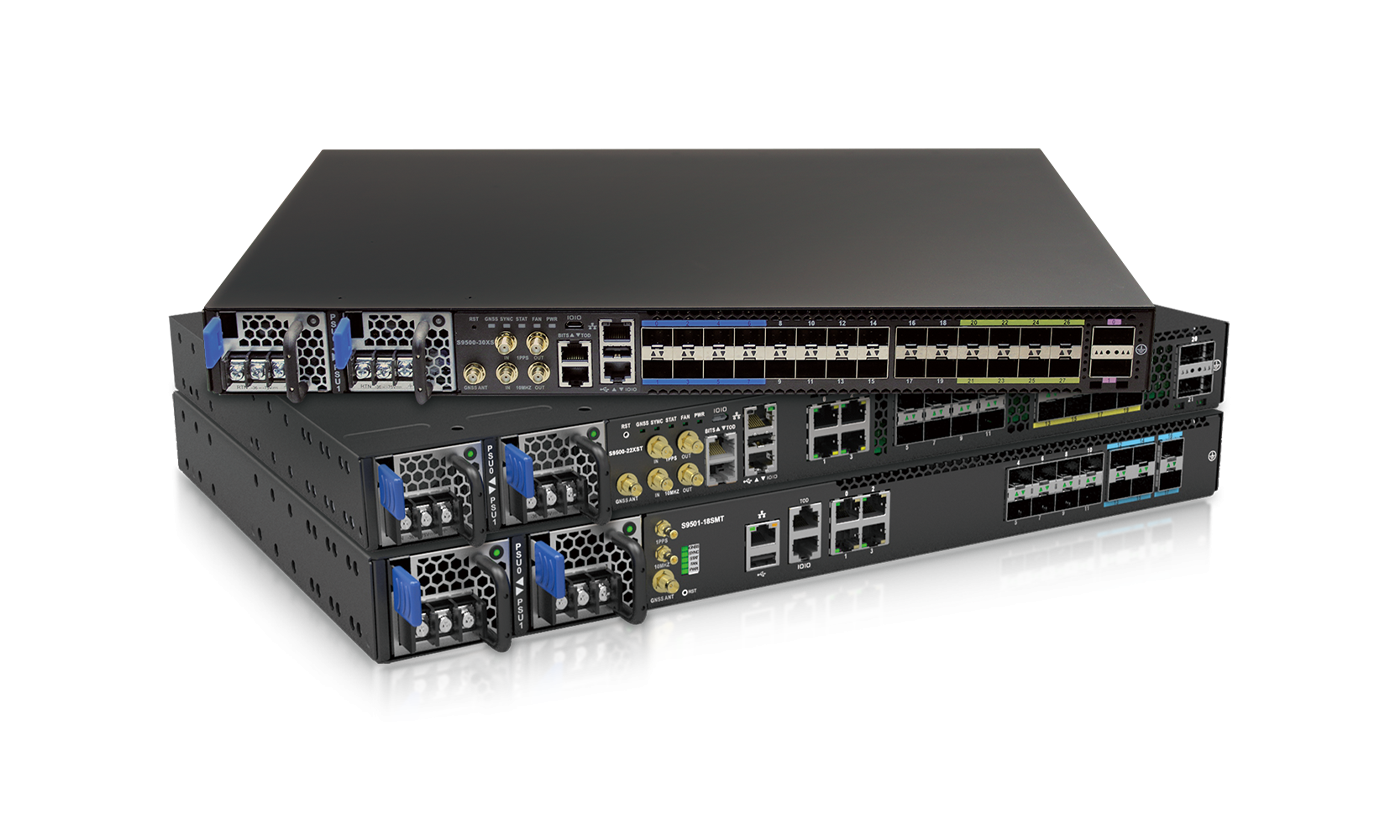 Industry's First Disaggregated Cell Site Gateways
As the telecom industry's first disaggregated cell site gateway deployed into live traffic, the UfiSpace S9500 series of open access routers have been field proven in tens of thousands of cell sites around the world. By providing service providers with the ability to rapidly scale existing services, our S9500 series effectively address the changing needs of transport network requirements during the transition from legacy technologies towards a next-generation network.
Contact Sales
Product Benefits
Versatile Features
Utilizing open disaggregation technology, enable a variety of purposes, such as mobile backhaul, microwave backhaul, fixed access or as part of a private 5G network, enhancing its versatility.
Master Clock Timing
Enable grandmaster clock to facilitate time critical services, reduce TCO, improve time to market for new service feature with Class C timing accuracy.
Flexible Options
The industry's largest selection of open access routers, including multiple choices for data rate, capacity, port configuration, power rating, and more, to ensure the perfect fit for any deployment.
Proven Reliability
Deployed worldwide and in the most extreme climates with over 100 million cumulative hours of smooth in-field operation.