Open BNG Solution for Distributed Architectures
2022/06/10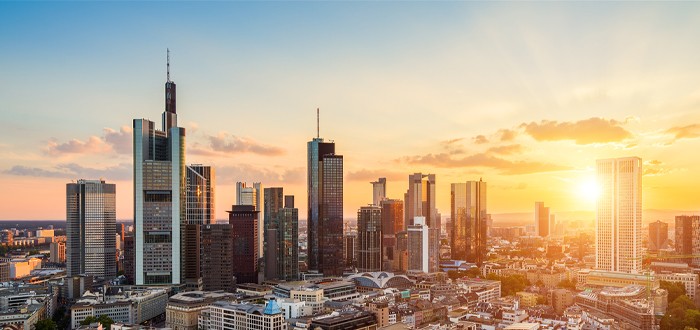 Open BNG (open broadband network gateway) utilizes white box platforms that separates hardware and software to create a more flexible and efficient network infrastructure.

By utilizing an open and disaggregated architecture, service providers gain access to a whole ecosystem of collaborators, thus allowing service providers to have more choices for selecting the best fit solution for their network. UfiSpace is a part of that ecosystem and we have brought our S9600 and S9500 Series of open aggregation routers to enable a distributed open BNG architecture.

Traditional BNGs have their functions locked within a single piece of hardware, which makes them difficult to adopt to new services and scale. UfiSpace's open aggregation routers support a spine and leaf architecture to form the fabric of a virtual BNG. This type of architecture allows enables a myriad of configuration options for switching capacities, port speeds, performance power, and timing features to aggregate from multiple access points within the network.
UfiSpace Open BNG in Spine and Leaf Architecture
Supporting Multi-Vendor Interoperability
UfiSpace's S9600 and S9500 routers support a software defined approach, which has been utilized by major tier-one service providers to create a more automotive, scalable, and streamlined network. Alongside enabling an open architecture with our white boxes, UfiSpace's open BNG solutions are also capable of multi-vendor interoperability and provide full redundancy at the hardware and architectural levels.

Related article: UfiSpace Participates in Broadband Forum's 2021 CloudCO Delivering Open BNG Solution

It is our belief that with the right tools, service providers can maximize the value of their network architecture while lowering TCO. We offer several options for bandwidths, port speeds, and features. This not only provides the platform with flexibility for implementation but also gives software vendors more platforms to develop their solutions. Therefore, increases the choice of solutions available to the service provider.
UfiSpace's Products for Open BNG
Large Scale Broadband Network Gateways
Our large scale open BNGs utilize UfiSpace's S9600 Series of open aggregation routers. The routers are built with the Qumran2c merchant silicon and Intel Skylake-D CPU. They provide service providers a powerful platform with high capacities to support a large quantity of subscriptions. Additionally, these routers all include multiple timing interfaces (GNSS, ToD, 1PPS, and 10MHz) and support IEEE 1588v2 as well as SyncE with Class C timing accuracy to enable the extra benefit of aggregating mobile traffic. The S9600 Series can also be deployed in a spine-and- leaf topology to support more flexible network configurations and higher subscription demands.

For more information click on the products below:
Small Scale Broadband Network Gateways
Our small to medium scale open BNGs utilize the S9500 Series of open aggregation routers. The S9500-22XST is built with the Qumran-AX merchant silicon and Intel Broadwell-DE CPU. The S9510-28DC is built with the Qumran2a with an Intel Denverton-NS CPU with support for FlexE, OpenZR+, and Time-Sensitive Networking (TSN).

UfiSpace's S9500 series utilize a temperature hardened design and can be installed in outdoor cabinets to be deployed closer to users and facilitate a distributed BNG configuration.

The S9500 series also include multiple timing interfaces (GNSS, ToD, BITS, 1PPS, and 10MHz) and support for IEEE 1588v2 and SyncE with Class C timing accuracy, creating multiple purpose access nodes for mobile and fixed network service aggregation.

For more information click on the products below:
For more information or to get samples of UfiSpace's Open BNG, please contact our sales team.