The Shift to a More Efficient Disaggregated DWDM Optical System
2022/10/28
by Andrew Lui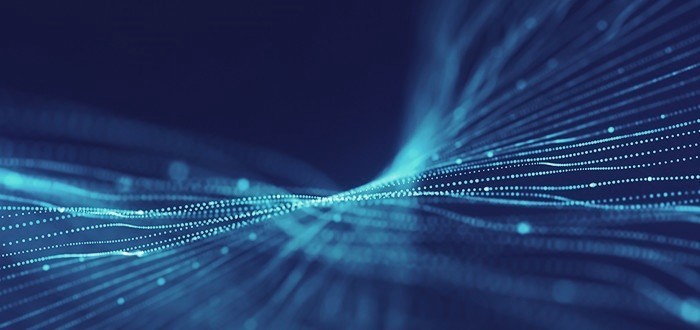 DWDM is a key technology of today's optical line systems. It's to a point where optical line systems are sometimes used synonymously with DWDM systems. In a previous article, I introduced DWDM technology, some of the applications for DWDM and an overview of its components. In this article we take a closer look at how disaggregation has paved the way for open line systems and how it is enabling service providers to build more efficient and economical optical networks.
The Need to Change from Traditional Optical Line Systems
Optical line systems are composed of three major components: the terminal system (i.e., transponders), the line system and the management system. Traditional optical line systems are proprietary, meaning these three components are offered as a bundle from a single vendor to the service providers. Once bought in, service providers do not get much of a choice when it comes to upgrades and maintenance. They are pretty much stuck with that vendor, since each proprietary system has its own set of rules and management systems. Although not unheard of, a traditional optical line system can integrate multiple vendors together, but that usually results in the service provider paying extra for integration or having to juggle multiple management systems and controllers, further complicating matters for them.

Traditional Optical Line Systems
Aside from a lack of choice and interoperability, traditional optical line systems also have another major drawback. The terminal system and line system develop at different speeds. On one end, the line system is mainly optical technology, which develops more slowly because it's dealing with the physical restraints of light. While the terminal system is interconnecting with routers, which are rapidly changing to accommodate with the growing data demand from new internet services, such as 5G.

Service providers who want to only want to upgrade their terminal systems may face push back from their vendor or be up sold to also upgrading their line and management systems as well. This is also one of the main motivations for service providers to adopt an open line system.
From Disaggregation to Open Line Systems
Open line systems use disaggregation to separate the optical line system components. These components leverage Open APIs to integrate different systems from different vendors. With open line systems, service providers have more choices to picking the components for their network needs. They are no longer bound to any one vendor and can mix and match transponders and line systems to best fit their use case.

Open Line Systems
Additional benefits of open line systems for service providers include:
• Single management plane to integrate multiple vendors
• Easier access to solutions from multiple vendors
• Foster competition and innovation
• Promises significant cost reductions
• Help to avoid supply chain issues

With that being said, it's not hard to believe that open line systems have been gaining in popularity. Several community projects, often led by service providers, have been integral to the development of open optical network technology. Previous collaborations at Open Network Foundation and Telecom Infra Project fostered one of the earliest disaggregated transponders equipment.

As one of the first steps towards a fully open line system, the disaggregated transponder already solves many of the issues from a closed system. It provides service providers with more options for vendor selection on the terminal system level. It also allows service providers to upgrade terminal and line systems separately for more network scalability. As more work is done within groups like TIP and ONF, we should expect more disaggregation to come.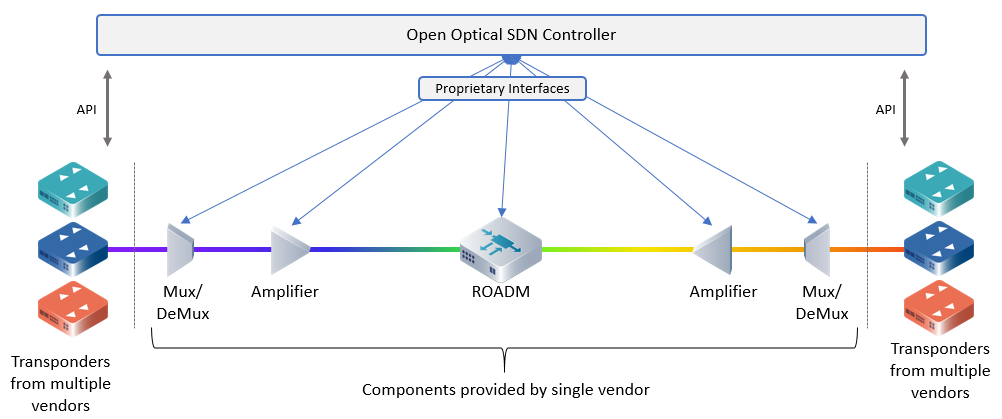 In the meantime, there are new technologies being introduced that are enabling even more efficient optical networks to be built.
DWDM Systems Development from Transponders to Transceivers
As mentioned in our article about emerging optical transceiver technologies, transceivers can now be integrated with a digital signal processor (DSP) no larger than a penny. These small but powerful processors enable more to be done on the transceiver itself such as optical-electrical-optical conversion and forward error correction. As of this article, service providers can already order 400G ZR+ for DWDM applications from several major transceiver vendors.

By moving certain functions onto a pluggable transceiver that goes directly into a router, the transponder equipment can be removed all together from the open line system. The service provider can expect additional benefits:
• Reduces amount of space needed for DWDM systems
• Cuts down on overall power consumption
• Lowers cooling requirements
• Simplifies network elements needed to be planned, installed, managed, and maintained

Shifting part of the open line system to the routing platform also means service providers can leverage the Layer 3 protocols, such as Segment Routing, to offer more reliable networking. While we are on the topic of routers, the implementation of white box routers can provide additional optionality and flexibility for integrating IP/Optical transport networks.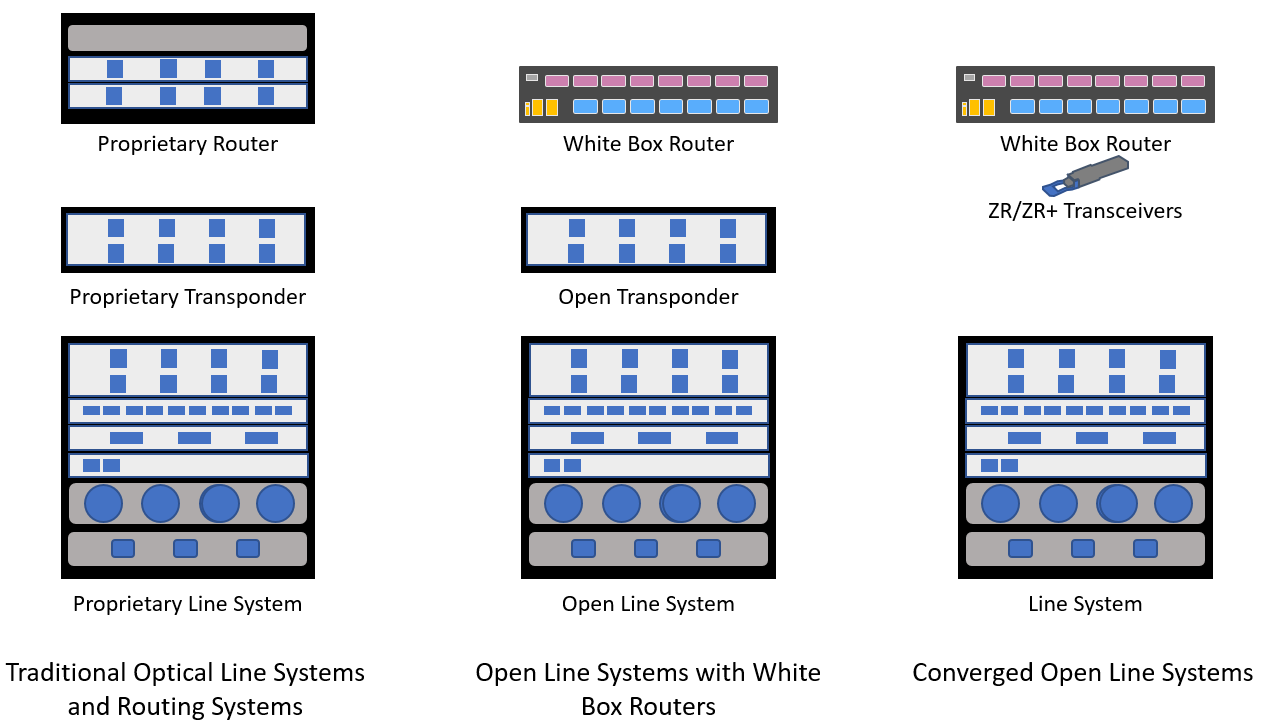 Consideration for Routers in DWDM Open Line Systems
Compacting all that processing power into a transceiver will pose two major considerations when selecting the router to go with a DWDM open line system. The first, is that the amount of power needed to support the transponder functions. These ZR/ZR+ transceivers can run from 10-25W and the router will need to be able to accommodate for it. The second is the need to dissipate the heat generated from the transceivers, since consuming more power would undoubtedly lead to additional heat.

Moving forward, service providers should make note that the routers they plan to use in their open line systems should have adequate testing done to ensure that the ZR/ZR+ transceivers function properly.

Want to know more about which ZR/ZR+ transceivers are compatible with UfiSpace routers, please contact our sales team.