What to Expect from UfiSpace at MWC 2023
2023/02/22
by Andrew Lui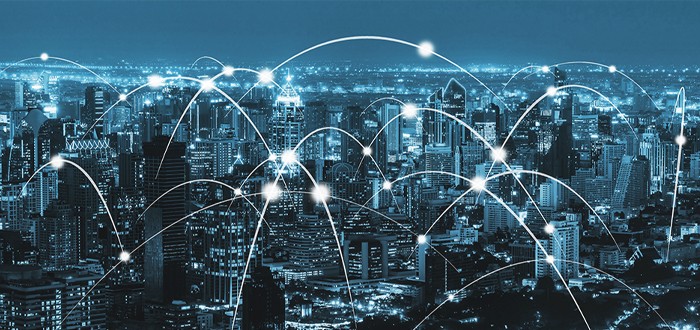 It is that time of the year again. The Mobile World Congress is about to begin. MWC (Mobile World Congress) is one of the largest events of the year in the mobile industry, which showcases the latest trends and technology in the field of mobile devices, telecommunications, and related products and services. In 2023, MWC Barcelona is going to have some major themes including 5G Acceleration, Openness, and Digital Everything and Reality+.

5G and Openness are at the very core of our solutions offering and this year, UfiSpace will be at MWC 2023 as part the Taiwan Pavilion to showcase our open and disaggregated networking solutions for cloud and communication service providers. Here is what you can expect from visiting UfiSpace's booth.
Next Gen. 5G Transport Networks
The theme of 5G Acceleration at MWC 2023 is a testament to the growing significance of 5G technology and its impact on the way we live and work. With many service providers deploying 5G within their markets, now is the time to improve upon their initial 5G offerings by providing faster, more reliable and cost-effective connectivity while enabling new and innovative applications and services. This new era of 5G is unlocking untapped value for all players across the entire ecosystem, and is driving digital transformation across a range of industries.

As 5G technology becomes more widespread, the demand for 5G services and applications will increase, resulting in more traffic and data usage. This increased demand puts pressure on service providers to have a network infrastructure that can accommodate this growth and provide users with a seamless experience. A scalable and efficient network infrastructure is essential for service providers to stay competitive and meet the demands of their users.

UfiSpace will be showcasing our solutions for building next generation 5G transport networks, which are meant to provide service providers with the right type of infrastructure needed to support their 5G strategies. At our booth, we will showcase solutions that introduce more bandwidth and flexibility into service provider access networks, aggregation networks, and private 5G networks.
Open Up More Choice and Opportunities for the Fronthaul
MWC 2023's "OpenNet" theme focuses on the significance of openness in mobile networks and its potential to provide value, improve agility, and future-proof the networks. The theme highlights the growing trend towards open radio access networks and the need for effective management to ensure that the networks deliver on their promise while maintaining security and performance levels.

UfiSpace has been at the forefront of enabling service providers to adopt open and disaggregated transport network architecture architectures. Our disaggregated cell site routers were one of the earliest adoptions of a white box routers into a service provider's cell site backhauling live traffic. We continue to support service providers adopt open architectures by removing hurdles with knowledge gained from each new deployment we facilitate and creating more opportunities to implement open networking solutions along the whole transport network, from access to the core.

This year, in line with MWC 2023 OpenNet theme, UfiSpace will be premiere our newest solutions for the Open RAN fronthaul. We will be showcasing several solutions to build a more open and flexible fronthaul network. For expanding the 5G RU network while minimizing the amount of DU/CU, our fronthaul multiplexer, M3000-14XC, will enable up to 8 RU direct connections with O-RAN split 7.2. In the interest of time, UfiSpace will be showcasing our O-RAN server adapter capable of integrating servers with 5G timing synchronization standards, so that even white box servers can be implemented into the Open RAN.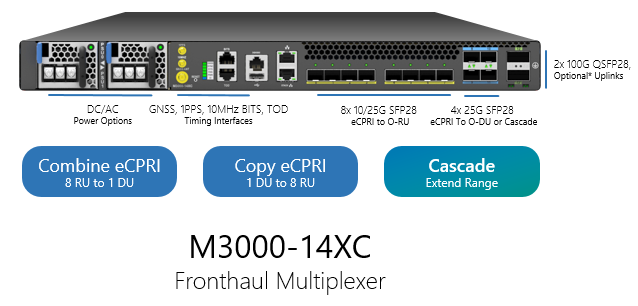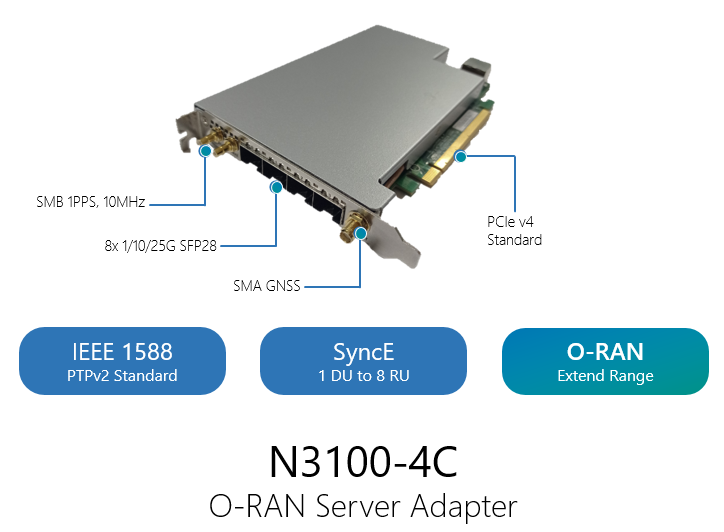 An Ecosystem of Solution Partners to Enable Reality+ and Digital Everything
MWC 2023's "Reality+" and "Digital Everything" themes both focus on the transformative impact of digital technologies on various industries and how they are shaping the future of our lives, work, and the world. The "Reality+" theme highlights the role of 5G in enabling new innovations in the physical, digital, and virtual worlds and how immersive technology is changing the customer experience while the "Digital Everything" theme focuses on the immense opportunity that the expansion of digital technologies presents for all industries.

Next generation services will be enabled by a next generation network. UfiSpace strives to support service providers in their journey to transform their networks, but we won't be doing so alone. We are collaborating with a wide ecosystem of partners to bring more flexibility for service providers. At MWC 2023, UfiSpace will be staying true to our open networking and disaggregated values by collaborating with world renowned solution providers in hardware and software such as DriveNets, Infinera, IP Infusion, Coherent, Molex, Arrcus, Pegatron and more.

Come to UfiSpace's booth at Hall 5 Stand 5A61 to check out how we are collaborating with each of our partners to provide service providers with more cohesive, yet open and disaggregated, network solutions.

Join UfiSpace or book a meeting with us!
DriveNets Booth: Hall 2 Booth #63
Arrcus Booth: Hall 2 2D19