Use Cases that Drive Private 5G Monetization
2023/03/28
by Andrew Lui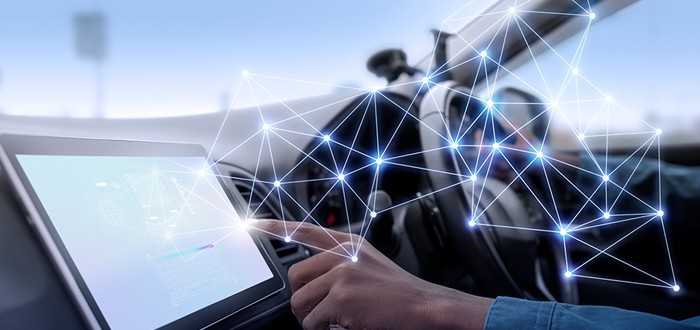 Private 5G is a rapidly growing technology that is being used to provide high-speed wireless connectivity to businesses and organizations of all sizes. It is seen as a way to provide a new level of connectivity and automation to various industries enabling next generation applications.

Telecom service providers are increasingly becoming involved in the deployment of private 5G networks. With the majority of markets having public 5G deployed, the monetization of private 5G networks will be the next frontier for service providers. However, like any new technology, there may still be a few things that need to be worked out before private 5G can be truly monetized.

What is Needed to Monetize Private 5G?
At MWC Barcelona 2023, there was a very insightful panel discussing the topic of whether private 5G networks were overhyped and whether all the pieces are in place for private 5G to take off. My key takeaways were there are 5 pieces to the puzzle that need to come together in order to start monetizing private 5G.

1. The demand from potential customers for using private 5G networks to solve problems and improve efficiencies. The best private networks are useless if no one wants to use them.
2. The devices used for collecting data or initiating solutions need to be capable of connecting to 5G in an efficient way. This includes cameras, scanners, and even equipment used to build the private network.
3. The ecosystem of hardware, software, and integration solution providers available to bring in additional expertise and allow for service providers to pursue a wide range of applications.
4. The spectrum available to support 5G speeds and interoperability across different countries.
5. The number of use cases for private 5G that can provide a better understanding of how applications are being implemented and why it's being implemented.

While all of these are important and should warrant a separate article for each, in this article, I wanted to focus on private 5G use cases. Knowing how others are using private 5G and how it is providing value for end users would be essential for driving private 5G monetization.

Private 5G use cases are growing
Using mobile technology for private networks is nothing new. In fact, according to the Global Mobile Suppliers Association, as of February 2023, there have been 1,007 instances of mobile private networks across 74 countries. Though this number includes both LTE and private 5G use cases, through my search, it is apparent that from manufacturing to education, private 5G networks are being utilized more across a wide range of industries.

Private 5G use cases that can drive monetization
With so many private 5G use case deployments happening around the world, going through each use case would not be ideal. Instead, I've categorized the private 5G use cases I found into different applications.

Here are 12 different application areas where private 5G use cases have been implemented. Each application includes an overview of the values end users are receiving by using private 5G and related deployments.

Airports: Private 5G networks are capable of accelerating digital innovations and integrating seamlessly with emerging technologies. Additionally, they offer more efficient, reliable, and faster connectivity, enabling airports to deploy additional technologies like IoT, automated vehicles, mobile safety systems, and track & trace technology. The deployment of these technologies not only increases operational efficiency and reliability but also enhances the overall passenger experience, making private 5G networks a valuable investment for airports.
• Citymesh for Brussels Airport

Campuses: Private 5G networks enable faster and more reliable connectivity, which enhances collaboration and communication between students, faculty, and staff. It also supports innovative learning and research programs to find breakthroughs for applications such as virtual and augmented reality experiences.
• AT&T for the University of Connecticut
• Vodafone for the University of Palermo

Factories: For factories, private 5G facilitates real-time monitoring of machinery and production lines, improving operational efficiency and reducing downtime. It also supports the use of robotics and automation, increasing productivity and safety.
• Vodafone for Foxconn
• TIM for EXOR International
• AT&T for Ford
• Orange for Miele Ksawerow
• Tele2 for X Shore
• Vodafone for Skoda
• Deutsche Telekom for PCK Refinery
• Radtronics and Airspan for Fiskarheden

Forestry: Private 5G can be used to remotely monitor forest areas, enabling early detection of wildfires and improving response times as well as supporting precision agriculture, allowing for more sustainable and efficient forestry practices.
• Telenor for Skogforsk
• T-Mobile for Portland General Electric

Hospitals: Hospitals can use private 5G networks to support the use of telemedicine and remote patient monitoring to increase access to healthcare and reduce readmissions. Private 5G also enables the use of robotics and automation, improving patient outcomes and staff efficiency.
• VirginMediaO2 for SLaM NHS Foundation Trust
• OneLayer and Cellcom for The Galilee and The Baruch Padeh Medical Centers
• Telefonica O2 for Helios Park Klinikum

Mines: Private 5G networks enable real-time monitoring of mining equipment and operations, improving safety and reducing downtime. They also support the use of autonomous vehicles and drones, increasing efficiency and reducing costs.
• Rogers for Kirkland Lake Gold

Offices: In offices, private 5G enables more efficient ways to adapt to hybrid workforces and offer low latency services for client-facing conference rooms and meeting rooms in order to improve collaboration among employees, while also introducing innovative technologies, such as smart building automation and security systems.
• Verizon for Blackrock

Ports: Private 5G networks enable real-time tracking, monitoring of ships and cargo, and better use of automation to improve operational efficiency and increase productivity while reducing costs.
• Deutsche Telekom for Port of Duisburg
• BT for Port of Tyne
• Verizon for Virginia International Terminals
• Citymesh for BASF

Smart Cities: Private 5G networks are used to support a wide range of smart city applications such as traffic management, public safety, environmental monitoring, autonomous vehicles and smart grids. All of which allows the city to better manage public services and handle the growing population due to urbanization.
• Edzcom and Signify for City of Tampere
• HTC for City of Kaohsiung
• NTT for City of Las Vegas

Stadiums: Several use cases show private 5G providing high-speed connectivity for fans, enabling enhanced experiences and support for emerging technologies like virtual and augmented reality. On the operational side, private 5G also support operational efficiency for stadium management, such as ticketing and security systems.
• Orange for Marseille's Stade Vélodrome
• Verizon for NFL

Warehouses: Private 5G networks enable real-time monitoring of inventory and equipment, improving operational efficiency and reducing downtime. They also support the use of automation and robotics, increasing productivity, reducing costs, and improving safety.
• Vodafone for Lufthansa
• Verizon for US DoD
• AT&T for Naval Base Coronado

Private 5G Test Labs: Although test beds are not typical deployments it still serves a purpose of driving private 5G monetization. There are several 5G test labs initiated to foster and brainstorm innovative private 5G use cases that can develop into monetization opportunities.
• Colt Technology for La Défense
• Airspan Network for umlaut
• Vodafone for Irish Manufacturing Research
• IS Wireless and T-Mobile for Krakow Technology Park
• Verizon for Delloite
• AT&T for Chicago's MxD

Need for Reliable and Versatile 5G Transport Networks
More private 5G use cases are being deployed every week and as the technology becomes more mainstream, there is a lot of potential for service providers to monetize their private 5G networks. One of the major benefits service providers have over just pure private 5G builders is their capability to own the hybrid network and bring in additional services to enhance value for their customers.

Many of the use cases in this article involve service providers to provide not only network services but application services as well. A versatile 5G network architecture can help service providers support all the potential use cases that may come knocking on their door.

Choosing the appropriate transport network equipment to optimize your private 5G network service can be simplified by utilizing UfiSpace's S9500 Series of open access routers. Our compact and versatile routers are designed to be deployed in a wide range of environments even with extreme temperatures. With multiple options for port configurations, MACsec, FlexE, and TSN, service providers can enhance the capabilities of their private 5G transport network to accommodate any use case scenario or topology.