Pay-as-you-Grow Open Core Network
2022/06/10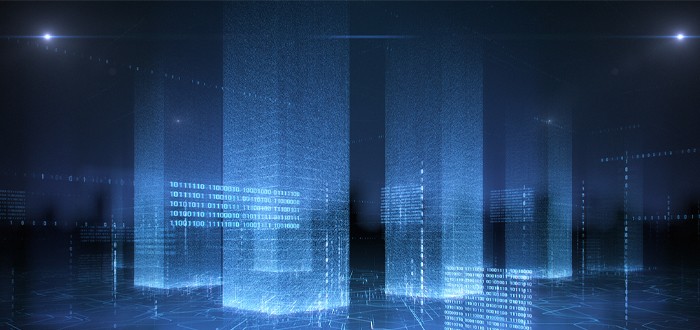 The growth and usage of data traffic is an unstoppable force with mobile traffic expected to hit 300 Exabytes per month in 2026 with a projected 60% of the population using mobile internet. Multiple countries throughout the world are also expanding the reach of broadband to cover the majority of their nations, further cementing the inevitable surge of data demand as more people gain access to the internet.

To support service providers in this effort, UfiSpace offers a flexible, pay-as-you-grow solution for scaling the network core backbone. Using our S9700 Series of open core routers, a service provider can build their core network with an open disaggregated architecture. Our S9700 Series has already been deployed within tier-one North American networks. The UfiSpace open core routers can be interconnected as a Distributed Disaggregated Chassis (DDC) for switching capacities from 2.8Tbps all the way up to 691Tbps.
What is a Distributed Disaggregated Chassis?
A Distributed Disaggregated Chassis, or DDC, breaks apart the traditional monolithic routing chassis (fabric cards and line cards) into easy-to-manage components. This is done by first disaggregating the hardware and software, then distributing functions and features into 2RU white boxes built with merchant silicon.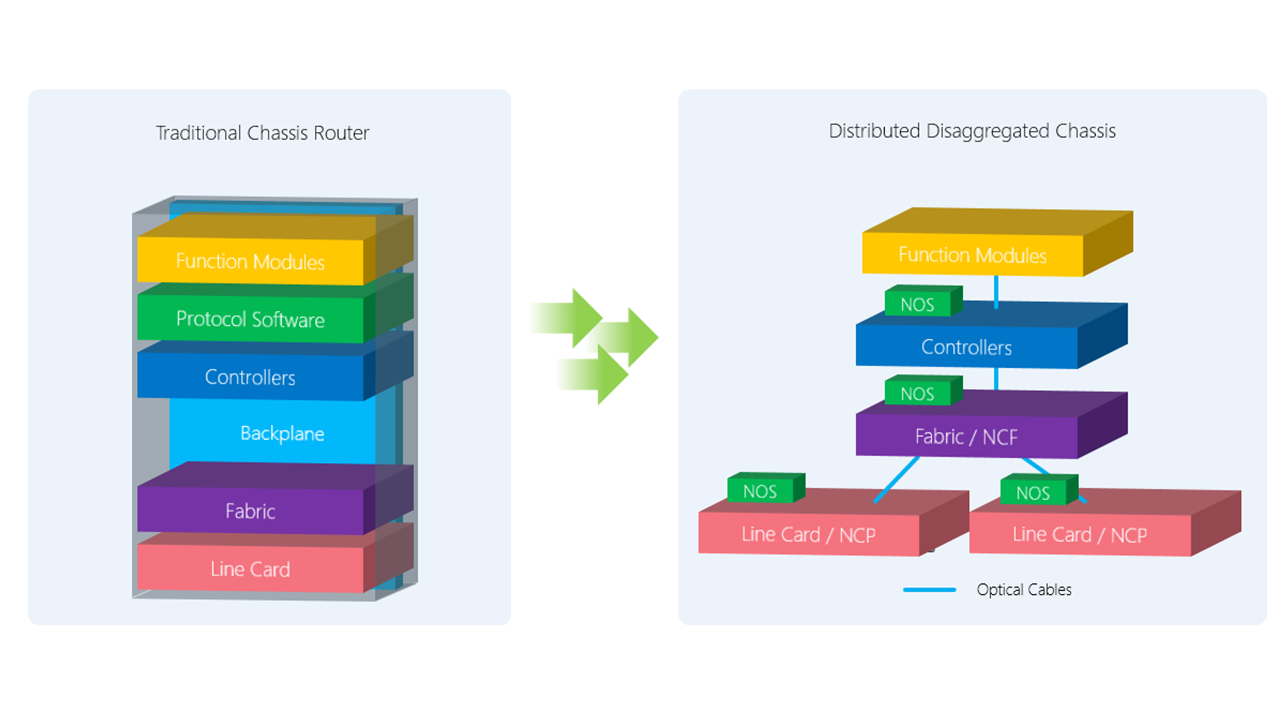 Traditional Chassis vs DDC Architecture
A DDC is built by interconnecting fabric white boxes with line white boxes in a CLOS topology with optical cables to form a routing cluster. The cluster's capacity can be horizontally expanded in the future whenever more capacity is needed. This architecture breaks through the limitations of the traditional backplane to allow for more redundancies and easier scalability.

This architecture allows service providers to improve port utilization by building clusters that meet current capacities with room for growth, thus giving them more control over their initial investments for upgrading their network. The pay-as-you-grow benefit also enables service providers to better plan for their network expansion. Additional capacity can be increased simply by adding additional line card white boxes without the need for heavy forklift maintenance.
UfiSpace's Product Selection for Open Core Network
As the leading enabler of the world's first Distributed Disaggregated Chassis, UfiSpace has been at the forefront of DDC development. We offer several line card options for service providers to build the cluster most suitable for their networks. From 25G to 400G, UfiSpace has the available solutions for your next core network upgrade.

For more information click on the products below:
White Box Line Cards
White Box Fabric Cards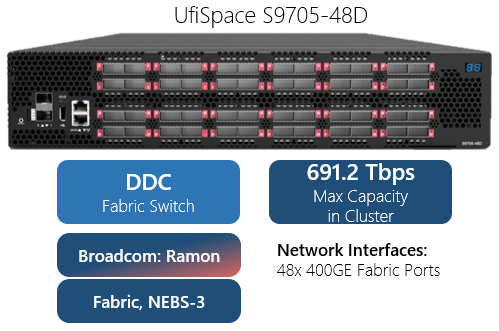 For more information or to get samples of UfiSpace's Open Core Routers, please contact our sales team.