[英文] UfiSpace Shortlisted as Major Supplier for OpenBNG RFI
2021/12/10
by Victor Khen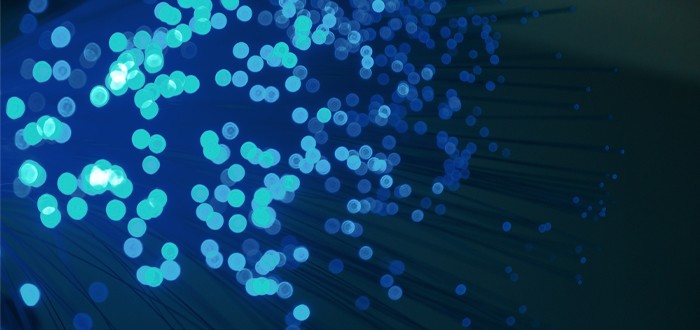 The Telecom Infra Project (TIP) has released the results of their Open Broadband Network Gateway (OpenBNG) focused RFI developed by their Fixed Broadband (FiBr) Project Group.

The RFI shortlists UfiSpace along with several hardware manufacturers and software providers, including Capgemini Engineering and RtBrick, whose solutions met the requirements setup by the operators.

The release of the OpenBNG RFI outlines another significant step in the transformation of telecom infrastructure from monolith architecture to an open network modular approach.

The newly formed TIP Fixed Broadband Project Group is led by five leading European telecom operators: BT, Deutsche Telekom, Telecom Italia, Telefónica, and Vodafone with the primary focus on building, testing and deploying open and disaggregated next generation BNGs.

Today's Fixed Broadband Challenge
The immense data growth from consumers, enterprise, and industry pushes operators for infrastructure upgrades. In the meantime, capital expenditure in many markets is expected to outpace revenue growth putting even higher pressure on operators to search for more efficient and sustainable network infrastructures.

Fixed broadband providers are in search for simple, scalable, modular solutions that can offer more flexibility in order to follow the market demands for high bandwidth, low latency, advanced telecom services, and can offer cost savings. Traditional monolith architecture can no longer offer an ideal solution for versatile operator requirements.

As outlined by operators of FiBr Project Group, there is a need for a new BNG, which provides subscriber authentication, authorization, accounting (AAA), traffic management in wireline access networks and at the same time could be dedicated to provide only certain features. Nobody wants a closed network and operators are aiming for a sustainable open network that can be futureproof, create differentiation and innovation.

Next Generation OpenBNG
OpenBNG is a disaggregated broadband network gateway that carries similar feature sets to traditional monolithic BNG but offers disaggregation between HW and SW components, and even applications, allowing the operator to mix and match the HW platforms with which ever SW vendor and service features that they choose. It is developed on open and standardized interfaces offering advanced interoperability hence enabling operators to benefit from diverse supply chain and allowing advanced scalability.

If you would like to know more open OpenBNG, please check our latest blog post, Disaggregating the Broadband Network Gateway.

OpenBNG RFI
Accelerate innovation is one of the primary goals of the Fixed Broadband (FiBr) Project Group. Operators highlight that the shift to an open network modular approach will bring more suppliers, spur competition, and encourage best of breed technology development.

The diverse group of Tier-1 operators and multiple participating suppliers allowed to evaluate the most critical operator requirements and corresponding technologies available. RFI Process was chosen to bridge and provide clear guidance between operator demands as well as understanding supplier products technical compliance and products maturity. During the RFI process FiBr has generated 1,800 technical requirements, opened participation for all interested suppliers, and provided 15,000 individually assessed answers.

The following criteria was used to define the short list:
• Open and Disaggregated
HW must support installations of third-party NOS via ONIE and ZTP
SW must support a variety of underlying HW platforms

• Fit for purpose
Products implement a broad feature-set that fulfills the technical requirements
Products can meet one or more use cases

• Ready for testing
Products are ready for testing during H1 2022
Some HW/SW integration has been completed
TIP FiBr has confidence that the testing will be successful

The FiBr project group reported that across all responses there were over 80% compliant answers with over 50% of required features that are already supported by shortlisted vendors and additional 30% of required features to be completed by year 2022 according to suppliers' roadmap. Operators highlighted excitement about the development of stronger ecosystem, ability of suppliers to realize roadmap objectives, and their confidence to proceed with testing and further validation of the shortlisted solutions.

What's Next?
The shortlisted vendors will be listed on the TIP Exchange with a Requirements Compliant Ribbon and will begin further testing and validation activities in the first half of 2022, all who pass will receive TIP test and validation badges.

Participant telecom operators will start POC and further deployment of approved OpenBNG solutions in their own infrastructure with several already planning to deploy UfiSpace S9600 series open aggregation routers.

The RFI process, and the subsequent testing and validation, will give confidence to new telecom operators as well as bring multiple new suppliers, building stronger ecosystem.

Have questions about our open broadband network gateway solutions? Contact our sales team for more information.