[英文] Fixed Broadband Network Trends Leading to Open BNG
2021/12/02
by Andrew Lui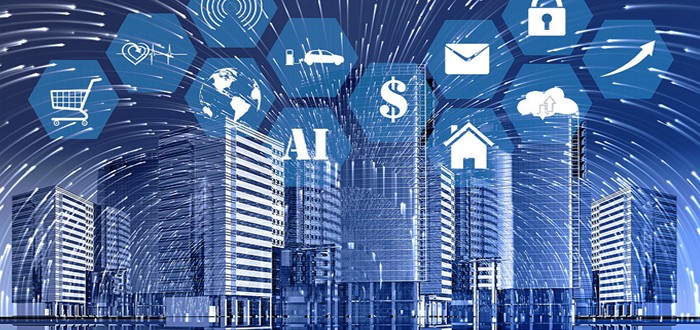 Recently, the telecommunications industry has been a very exciting place. From major operators, there were mergers, acquisitions, spinoffs and even name changes. On top of all that, we are seeing a slew of new technologies and services being introduced with 5G and new trends from home internet users due to the pandemic. Along with all these trends, network operators are also evolving their networks.

One part of the network transformation that has been overshadowed by the news about the 5G mobile network, but in my opinion just as important, is the fixed broadband network.

In 2018 the Broadband Forum released a report describing an abstract overview of an open broadband network and a year later they introduced a report describing the need for a disaggregated Broadband Network Gateway (BNG), which is the router that delivers broadband internet services at the edge of the telco network. The following year in 2020, the Telecom Infra Project released their Open BNG technical requirements document with collaboration from major operators such as Telefonica, Deutsche Telekom, BT and Vodafone. So, it's expected in the new future that Open BNG RFIs, trials and POCs are on the way.

Market trends leading to Open BNG
The support from major ecosystems such as Broadband Forum and Telecom Infra Project combined with the collaboration from power-house operators usually means that major trends influencing such a strong motivation for Open BNG.

Long before 5G was publicly available, consumer data consumption has been trending upwards. The Internet of Things sparked the smart home craze, where a 2019 Deloitte survey found that the average US household had 11 connected devices.

The pandemic also brought a new dynamic to home broadband use. Not only did it spark a massive shift to more home internet use, research also shows that businesses have noticed this and are mirroring it with new service offerings. The fixed broadband network may become the backbone of the post-pandemic household, if it hasn't already.

The growing popularity of high quality online services are also adding more pressure on the broadband network to provide consistent connectivity with higher bandwidth. It's not limited to only video streaming platforms either. Video has been gaining popularity as a medium to conduct eLearning, meetings, events and more, which definitely consumes more data than reading an article online or downloading how-to guide.

Online gaming has also gained popularity in recent years and this growing trend has only been fueled by the pandemic. According to Insider Intelligence, in 2021, there will be over 98 million monthly desktop/laptop gamers in the US alone. This trend goes beyond just gaming. To strengthen the aforementioned, gaming video content is also expected to rise as more influencers and views jump onto the gaming bandwagon.

As these consumer trends grow, the broadband network gateway is faced with an exponential growth of both subscribers and bandwidth. Not only that, it has to cope with the multitude of services being introduced to the post-pandemic consumer market. The network operator in turn will meet new challenges such as efficient BNG utilization, multiple BNG service provisioning, and time to market for new services.

Open BNG can address these challenges in many ways. An example would be that operators can scale user plane functions (such as bandwidth) and control plane functions (such as subscriber sessions and connected user devices) separately. This will provide them with more flexibility when deploying BNG in different areas.

What Defines Open BNG?
In its essence, Open BNG is a broadband network gateway where the operator can mix and match the hardware platform with which ever software vendor and service features that they choose.

Open BNG Software Features

Typical BNG service features would include provisioning, subscriber management and certain routing capabilities like routing via BGP, OSFP and ISIS. As it was mentioned in our previous article about Open BNG requirements, additional features will be developed to expand on its role and use cases.

With the versatility of open BNG, additional features will be needed to provide convenience for implementing and managing BNG in multiple positions within the broadband network. Zero touch provisioning, cloud-native operations, and the capability to run on top of bare metal switches are all key features that will enable a successful open BNG solution. More about open BNG features are gone into detail with our partner, RtBrick, one of the pioneers of disaggregated BNG.

Open Aggregation Routers for BNG

Complimenting the BNG software services are UfiSpace's open aggregation routers. Our platforms have disaggregated hardware and software with the capabilities of running carrier-grade services using powerful, yet low-cost merchant silicon. Using open networking standards such as Ubuntu and ONL, our aggregation routers provide Open BNG software from world-renowned vendors, such as RtBrick, and enables more flexibility for network operators deploying BNG solutions.

The UfiSpace open aggregation router series provides a comprehensive selection of port densities, port speeds and capacities. With time synchronization capabilities network operators are not limited to only deploying Open BNG in the aggregation network, but extends the use cases closer to the network edge for more time sensitive services as well.

Have questions about our Open Aggregation Routers? Contact our sales team for more information.