Improve Metro Aggregation Network Bandwidth and Agility
UfiSpace's aggregation routers are designed to address the need for an agile, high-bandwidth metro aggregation network that can meet the evolving demand for enhanced 5G services. The wide range of options available in our aggregation routers provide the tools to adopt multiple types of access technologies while evolving the metro network to 100G/400G high capacity bandwidths.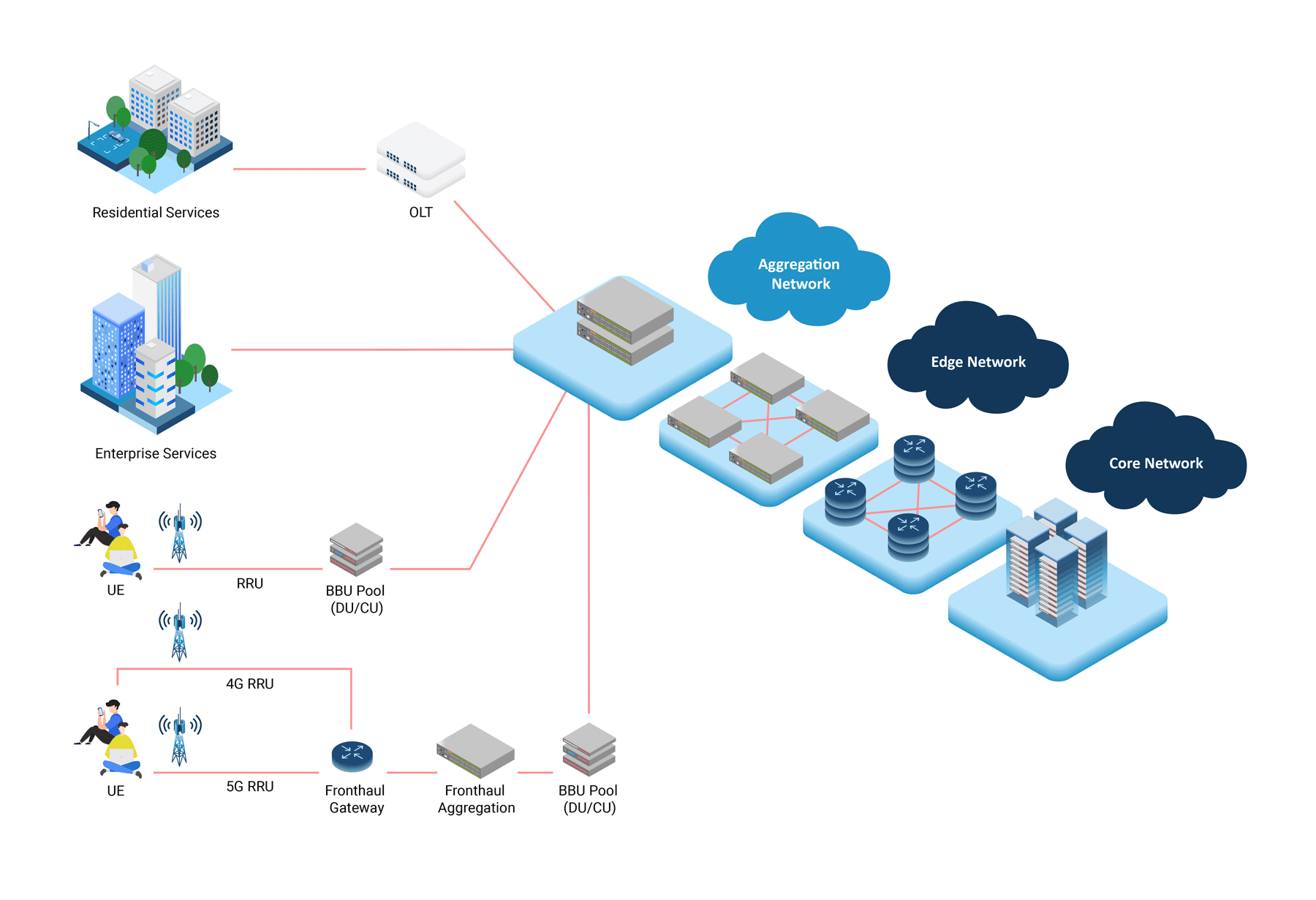 Enabling Multiple Services with a Single Platform
Our multi-service aggregation routers simplifies the complex, multi-layer infrastructure of the traditional aggregation network. Each of our routers can aggregate different types of traffic and services coming from mobile devices, homes and businesses. We combine both fixed and mobile traffic aggregation with the latest in DWDM technologies to converge the IP and optical networks at the access. Collaborating with a large ecosystem of software solution partners, UfiSpace employs multiple features into our metro aggregation network solutions such as 400G, TSN, and virtualized functions to streamline traffic and further improve efficiencies.
S9600 Series Multi-function Routers
UfiSpace's open aggregation routers come in small capacity 1/10/25G interfaces and large capacity 100/400G interfaces. Each platform offers a number of features suitable for multiple types of applications within the metro aggregation network such as TSN/SyncE/IEEE 1588 for mobile, TCAM for large fixed broadband and support for different pluggable solutions for PON and DWDM networks.