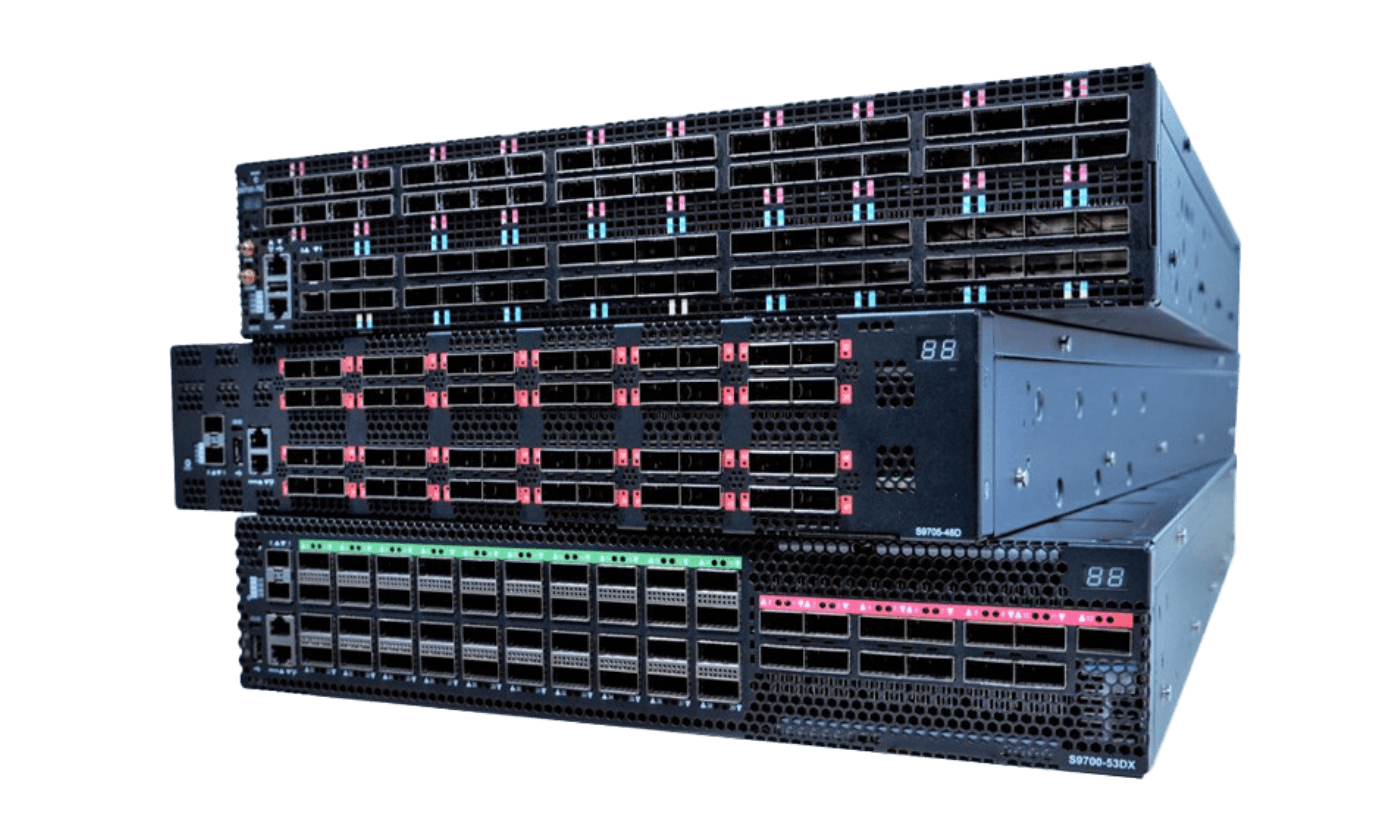 World's First Distributed Disaggregated Chassis
Deployed into some of the largest service provider core networks in the world, UfiSpace's S9700 series of Open Core Routers was the world's first implementation of a distributed disaggregated chassis. It enables a flexible, pay-as-you-grow core network architecture by breaking apart the monolithic chassis into individual white box platforms that can be incrementally scaled. Our S9700 series allow service providers to upgrade their network to support 25/100/400G services while using a common hardware platform throughout their network infrastructure reducing capital and operating expenses.
Contact Sales
Product Benefits
Unprecedented Scalability
Scale network capacity without the limitations of a backplane from 2.4Tbps up to 691Tbps per routing cluster.
Pay-as-You-Grow
Maximize the utilization of the network's capacity and build networks according to what is need now and add on more capacity if and when needed.
Optimized Infrastructure
Utilize a common platform throughout the network's infrastructure leading to simpler inventory management, less spare parts, and more streamlined maintenance servicing.
No Monolithic Chassis Limitations
Designed to fit on standard 19" racks, making installation easy and forklift-free, while also offering separate heating and power redundancies in each router to enhance network reliability and availability.