[英文] UfiSpace and IP Infusion's Turnkey Network Solutions to Help Service Providers Disaggregate FAST
2021/06/18
by Andrew Lui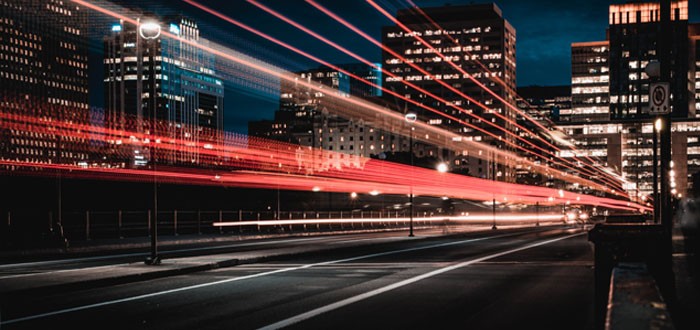 Disaggregating the network can provide the service provider with many benefits such as reduced capex and opex, foster innovation, and prevent vendor lock (just to name a few). A disaggregated network would also leverage a strong ecosystem of vendors (hardware vendor, software vendor, system integrator, etc.) working together to provide solutions. While this ecosystem can provide more flexibility and options for the service provider, it may also require some resources from the service provider as well. But what if that service provider doesn't have the same resources as the tier-one service providers?

UfiSpace has already implemented disaggregated solutions for top service providers throughout the world, with tens of thousands of disaggregated cell site gateways deployed and over 100 million field operation hours. We are using our first-hand knowledge and experience to create a more streamlined service model to remove the pain points of procuring and managing disaggregated networks. We are also integrating our expertise, experience and knowledge together with our NOS partners to provide a single service solution for service providers.

With our partner IP Infusion, we developed a solution for service providers to easily and efficiently implement disaggregated solutions. This solution is called IP Infusion FAST.

What is IP Infusion FAST?
FAST stands for:
Faster innovation and time to market
Accelerating network disaggregation with best-of-breed solutions
Simplifying operations
Turnkey solutions to remove procurement pain points
IP Infusion FAST offers innovative disaggregated solutions using the best of breed hardware from UfiSpace and software from OcNOS that are pre-integrated, pre-tested, pre-licensed and ready for deployment.

For service providers this means less work and resources needed when it comes to disaggregating their networks.

Simplifying the Supply Chain
For some service providers having the freedom to pick and choose the vendors they want to work with can bring a whole new meaning of "flexibility" to their network solutions. However, that may not be ideal for everyone and that is understandable.

Since not all vendors are the same, it's only natural that some service providers prefer to "choose their own adventure" while others will prefer to go the turnkey route.

UfiSpace and IP Infusion are simplifying the procurement experience for service providers who want the benefits from disaggregated solutions. Instead of procuring the hardware and software separately, the customer can procure it through one streamlined channel. Instead of the customer integrating and testing the solution in-house, we would pre-integrate and pre-test the solution before delivery. As a result, service providers can accelerate their network disaggregation without changing their procurement process by maintaining a single point of contact for orders.

This would be the same for post sales service as well. We will provide one point of contact for the customer while we work diligently in the background to handle all issues. Service providers only need to follow through with their IP Infusion FAST representative no matter whether it's a hardware or softwared related issue. With IP Infusion FAST, the warranty includes both.

UfiSpace's Turnkey Network Solutions with IP Infusion FAST
With IP Infusion FAST, we have simplified solution implementation, procurement and the support model for service providers. We have already integrated our disaggregated cell site gateways and will soon include our aggregation routers and our fronthaul gateways as well.
Our S9501-18SMT enables multiple access network applications using a single lightweight, power efficient platform. It provides 1GE/2.5GE/10GE ports and utilizing the Broadcom QUX merchant silicon chip has 64GB capacity and 1GB of deep buffer for uses such as 4G/5G backhaul, private 5G networking and even microwave backhaul.

Follow us on LinkedIn to stay updated on newest additions to the IP Infusion FAST.

Contact our sales team if you want to know more about our turnkey solutions.

Additionally, check out IP Infusion's website for additional information.