[英文] Why CSPs Choose Open Transport Networks?
2022/03/31
by Victor Khen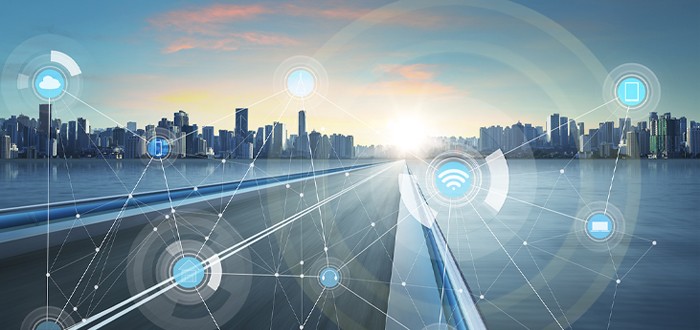 Earlier this year UfiSpace has collaborated with Omdia, a London based analyst firm, to provide analyst view on the rapidly growing market of the disaggregated solutions for carrier transport networks, what are their impacts on the industry, their adoption stage in CSPs infrastructure, and what exact benefits the new approach offers. Here is the outlook of our findings.
Industry Overview
The work-from-home (WFH) initiatives spurred network traffic and put a heavy load on CSPs' network infrastructure, making them to ramp up network modernizations to cope with the growing demand. At the same time, operators across regions struggled to timely deliver promised 5G services due to high deployment costs combined with global challenges in the supply chain.



CSPs, being under pressure for massive network modernizations, are more open towards a wider variety of solutions in search for open network infrastructure solutions that can provide more freedom in deployment of value-added services, more efficient scalability, and better control over capex and opex.



Omdia in its whitepaper highlights that transport network disaggregation will be a key to open networking. Majorly represented by white box solutions, transport network disaggregation was generally regarded as niche due to unclear product life cycle management and operation experience. However, with CSPs searching for alternative solutions to proprietary network infrastructure and taking a lead in transport network disaggregation, the approach has become a viable alternative offering better orchestration, freedom of choice, and price competitiveness.
Tier-1 CSPs Lead Disaggregated Transport Network Initiatives
Disaggregated transport network solutions gradually receive global adoption. Tier-1 CSPs realize the benefits of an open disaggregated network ecosystem, take a lead in disaggregation initiatives, and set a path for other CSPs along the way. Omdia outlines five key messages identifying today's market dynamics:

• Disaggregated transport networks are imperative for the 5G era as they offer a much richer ecosystem and bring innovation.

• Market adoption has taken off well. The next 5 years are a potential time frame for deep market penetration.

• Incumbent vendors had to play along, and started supporting the notion of network disaggregation.

• Open transport networks are confined to CSPs who lead industry alliances, more CSPs are gradually joining in.
Why Do CSPs Choose Disaggregated Transport Networks?
Closed-door vendor innovation, weak multi-vendor interoperability, slow network upgrades, capital intensive are some of the properties of traditional monolith chassis all CSPs would had to go through when building their transport networks simply because there were no alternatives.



Now, when disaggregated transport network initiatives are guided by Tier-1 CSPs and industry-leading hardware and software vendors, CSPs dream of freedom of choice, faster innovation, better control of capex and opex, all can be revitalized. The notion is changing the industry today.
Disaggregated Transport Networks Claim Both Instant and Long-Term Benefits to Their Users
"In the era of 5G, there is no one technology that leads, but rather a rich ecosystem of the best breed of technologies that allows more competition and faster innovation," Omdia's analyst. Distributed Disaggregated Chassis (DDC), the key component of disaggregated transport networks, answers this criterion.



The DDC has already received adoption in core networks of several world-leading telecom operators that worked with major open networking foundations to ensure interoperability with legacy infrastructure and prepare the new solution for a wider auditory of CSPs.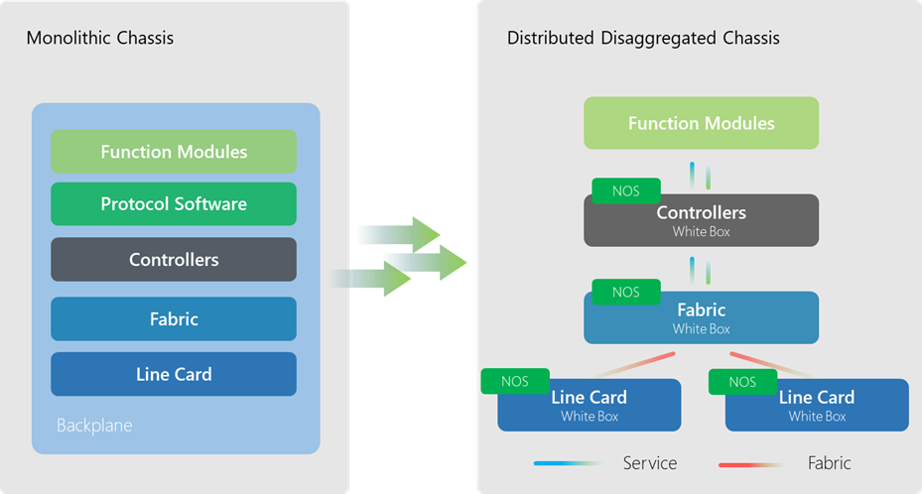 Figure 1. Traditional Chassis vs Distributed Disaggregated Chassis (DDC)
DDC breaks up the traditional monolithic chassis into state-of-the-art bare-metal white-boxes, network operating systems, and service applications. It retains most of the elements of a traditional monolithic chassis, fabric and line cards, controllers, protocol software, and functional modules, but it no longer depends on a single vendor to provide them. Each element can be provided by different software and hardware vendors.



Here are some of the benefits of DDC outlined by the analyst from Omdia:

• Open ecosystem, more competition, faster innovation

• Freedom of choice for SW and Hardware

• Optimized TCO, pay-as-you-grow model with the widest scalability options

• More agile platform for 5G services

• Simplified network upgrades, smaller footprint, low power consumption

• Reduced cost-per-bit routing for edge and core networks
DDC is Called to Change the Industry
DDC is futureproof. It offers both, the solution built around essential efficiency for greenfield and brownfield network deployments and the widest ecosystem of closely collaborating hardware and software vendors to support it. For the 5G era, it will be critical for CSPs to have control over how to scale their infrastructure and manage multiple new 5G services. DDC provides both, scale-out flexibility for network upgrades, and a cloud-native model to deploy and manage applications anytime, anywhere.



Network simplification doesn't stop here. DDC, due to its modular design and flexibility in network capacity, is being deployed across different network segments, designed for core networks; it also can be used in edge and aggregation networks, simplifying network orchestration and maintenance.
What is Next
Open networking has been a hot topic across all domains. According to Dell'Oro Group's Report, Open RAN will account for 15% of global RAN market share by 2026. Disaggregated Transport Networks with current deployments and ongoing trials will certainly not fall behind. As of now, Tier-1 CSPs lead the way in development and adoption of Disaggregated Transport Networks and are the first to reap the benefits of disaggregated solutions. As pioneer and leading vendor of white boxes for DDC and a wide range of routing solutions for disaggregated transport networks, we see a positive trend across the regions. Different Tier CSPs, open networking foundations, system integrators, hardware and software vendors join hands working on development and interoperability tests to speed up adoption of disaggregated transport networks.



This year will be rich for announcements about trials and deployments of DDC, DCSG, and other solutions among CSPs. Follow us on LinkedIn to stay tuned for the latest updates on open disaggregated transport networks.

Full Whitepaper by Omdia: Transport Network Disaggregation is Key to Open Networking.

If you have any questions about our disaggregated network solutions, please contact our sales team.